Are you looking for ways to make your work shoes more comfortable? Nobody likes having to wear uncomfortable shoes all day, so we've rounded up 11 easy ways to make dress shoes more comfortable to use. From insoles and lacing techniques to shoe stretching hacks, you'll find plenty of tips here that will help get you through the workday in comfort.
11 Tips to Make Shoes More Comfortable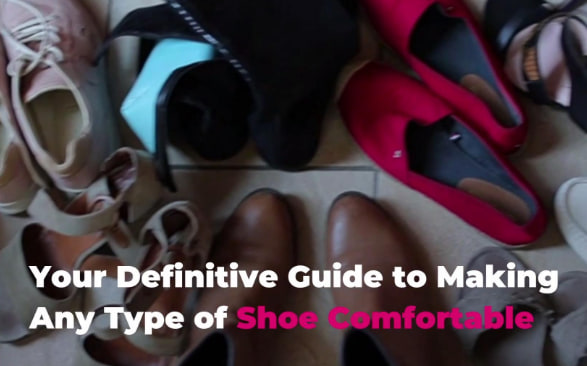 1. Invest in Quality Shoes
When it comes to finding comfortable work shoes, investing in quality is key. Spending a bit more on a pair of shoes that is made with quality materials and designed to last will pay off in the end. Quality shoes are less likely to wear down quickly and they provide more support and cushioning than cheaper options. Look for a pair of shoes that is well constructed and has a good fit. It's also important to choose shoes that are designed for the type of work you do.
For instance, if you stand for long periods of time, look for shoes with extra cushioning. If you are working outdoors, look for shoes with good tread for traction and waterproofing. When you invest in quality shoes, you're investing in your own comfort and safety.
2. Choose the Right Size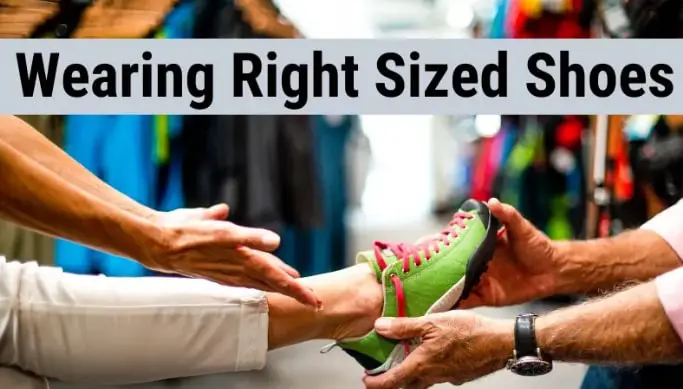 Choosing the right size of work shoes is one of the most important steps in making sure your shoes are comfortable. It's essential to know your exact foot size before buying a pair of work shoes. Measure your feet and make sure you have the right size before heading to the store.
Also, keep in mind that different brands can have slightly different sizes, so it's best to try them on before making a purchase. If you're buying online, make sure you read the store's return policy in case you need to exchange for a different size.
3. Wear Socks With Your Shoes
Wearing socks with your work shoes is essential to keep your feet dry and comfortable throughout the day. Not only do socks help keep your feet dry, they also provide a layer of protection against blisters and other skin irritations.
To ensure maximum comfort, opt for moisture-wicking socks that are designed to quickly draw sweat away from your feet. Additionally, make sure the socks you choose are not too tight or too loose, as this could create extra friction and make your feet uncomfortable. To keep them in place, you can also use a no-show sock liner that will help keep your socks in place all day.
4. Break In Your Shoes
Breaking in your shoes is essential for achieving maximum comfort. It may seem challenging, but it's well worth the effort. Here's what you can do to break them in properly:
1. Wear them around the house: It can be tempting to take them straight to work, but it's essential to break them in first. Wear them around the house for a few days and make sure they fit comfortably.
2. Wear them with socks: Wearing socks will help soften the material so that it better conforms to the shape of your feet.
3. Use a shoe stretcher: If you have the right tools, you can use a shoe stretcher to "stretch" out your shoes and help them fit better.
4. Use a hair dryer: You can use a hair dryer to soften up the material and make it more pliable so that it fits better on your feet.
5. Use moleskin tape: Moleskin tape can be used to reduce rubbing and blistering on your feet, which will make your shoes more comfortable.
5. Search for Padded Collars
When looking for comfortable work shoes, one of the most important things to consider is the collar. A padded collar can provide extra cushioning and comfort, making sure that your feet don't get too sore.
Many shoes come with a padded collar already, but if yours doesn't, you can purchase a shoe insert that will provide extra padding and cushioning. Make sure to measure your feet and try on different collars to find the right fit for you.
6. Try Loose Laces
Tying your laces too tightly can cause pain in your feet and ankles, so make sure to keep them loose. It's best to tie your laces so that you can slip your fingers between the lace and your foot.
 Doing this will allow for a more comfortable fit and help keep your feet from getting sore. Additionally, you can try using elastic laces as they are a great way to give yourself a snug fit while still allowing some give.
If you have wide feet, try using wider laces or double knotting the laces to give yourself some extra room in the shoe. This is a great way to make sure that your shoes fit properly and provide ample support.
7. Use Toe Inserts
Toe inserts is another great way to make your leather shoes more comfortable. Toe inserts are designed to provide arch support and cushioning, as well as reduce friction and prevent blisters. They can be used in any type of shoe, including work shoes.
Toe inserts are easy to add, and they often give you the extra cushioning and arch support you need to make your dress shoes comfortable. They can also help to reduce foot fatigue and help to keep your feet cool and dry. Toe inserts come in a variety of sizes, so you can find one that fits your feet perfectly.
8. Add Enough Cushion in Shoes
When it comes to making your work shoes comfortable, don't forget about cushioning. Adding some cushioning can help provide more support to your feet and help you stay comfortable throughout the day. You can find plenty of cushioning products on the market, ranging from insoles to heel cups.
For example, orthotics are designed to provide better arch support and reduce strain on your feet. Heel cups, on the other hand, provide extra cushioning and shock absorption in your heels. When looking for cushioning products, make sure to choose ones that are made of quality materials and are designed for your feet.
9. Using Moleskin
Using Moleskin is another great way to make your work shoes more comfortable. Moleskin is a soft, protective material that helps reduce friction and protect your feet from rubbing against the inside of your shoes. It can be cut into strips and applied to areas where you feel the most pressure or irritation.
10. Try Breathable Shoes
When looking for comfortable work shoes, one of the most important aspects to consider is breathability. Breathable shoes are essential for keeping feet dry, comfortable, and free from odour. Natural materials such as leather, canvas, and cotton are excellent choices as they allow air to circulate.
Synthetic materials like polyester and nylon are not as breathable and can make your feet sweat more. If you're looking for a work shoe that is both stylish and comfortable, look for ones with mesh inserts or perforated uppers that allow air to pass through.
11. Pick the Right Shoes for the Job
Choosing the right pair of shoes for the job is an important step in making your work shoes more comfortable. It's important to pick a pair of shoes that are designed for the type of work you'll be doing.
For example, if you're working in a restaurant, you'll need to find a pair of slip-resistant shoes to help protect you from spills or hot surfaces.
If you'll be standing for long periods of time, look for a pair of shoes with extra cushioning and support.
If you spend most of your day walking, look for shoes that are lightweight and flexible. Additionally, it's important to look for shoes made of breathable and durable materials as this will help keep your feet dry and comfortable all day.
Final Words
We have listed 11 ways you can make your dress shoes more comfortable. From choosing the right size to using moleskin and shoe stretchers, these tips will help ensure that you have the best shoes for your job.
FAQs
Why Are New Shoes Uncomfortable?
It's common to experience discomfort when wearing new shoes. This is because new shoes are usually stiff and can cause pressure points on the foot. Wearing them for short periods of time can help break them in and make them more comfortable.
Do Shoes Become More Comfortable the Longer You Wear Them?
Yes, shoes can become more comfortable over time. If they are well-made and well-cared for, they can form to the wearer's feet and become more comfortable with use.
However, the amount of comfort gained will depend on the type of shoe, the quality of construction, and the individual foot shape. To get the best fit and optimum comfort, it is important to select the right shoe for your feet and to wear them in gradually.

Dhare is a popular blogger and also runs a boutique business. He has a lot of years of experience, so he knows a lot about fashion in general. So, he is sharing his information and technical stuff in this diary.