You may be wondering why this article is titled "13 Best Websites Like Grammarly." Well, it's because these free apps like Grammarly have a similar goal to Grammarly of making sure your writing is clear, easy to read, and mistake-free.
Grammarly is a great tool for finding and correcting grammar mistakes, but what if you don't have the budget for it or you just don't like the interface? In this article, we'll take a look at some of the best free Grammarly alternatives.
13 Best Free Websites Like Grammarly
1. Grammar Check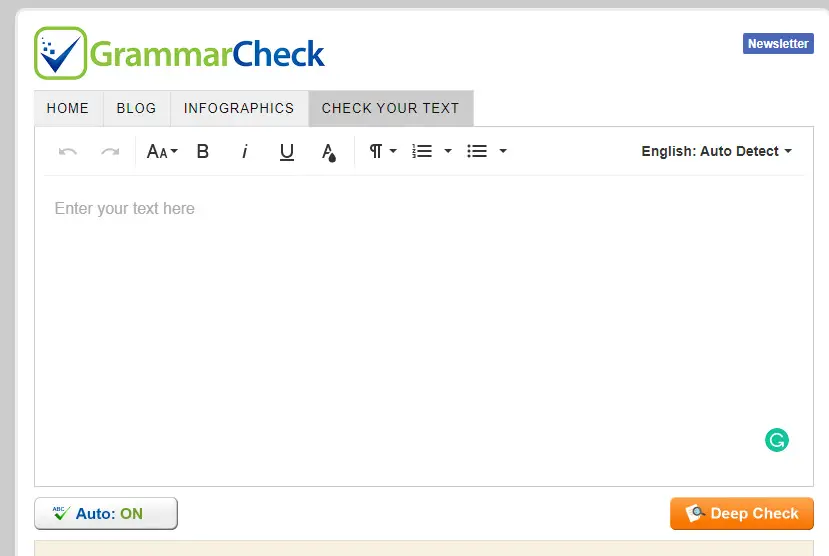 This Grammar Check site is one of the free Grammarly alternatives. They have a primary user interface that supports checking any document.
Users can copy-paste their work onto the web for them to read through the software tool, such as MS Word, or to submit the document for a quick grammar check using a website. I especially enjoy how quickly the site gets my work done. It's great for users around the world. This web application will load quickly and let you make quick corrections. It's a great service to help people find problems and to make corrections.
2. Ginger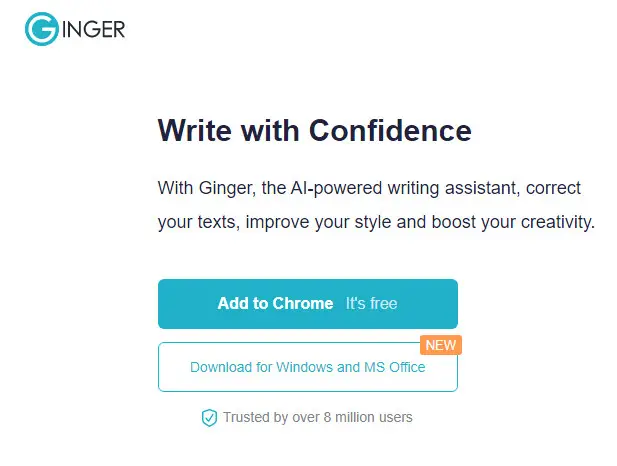 Ginger is one of the best free grammar checkers out there.
You can use Ginger in any text editor, and it has a desktop app version too. Ginger offers a basic grammar checker, a plagiarism checker, and a spelling checker. Also, you can't edit your work offline. Ginger is offered in more than 20 languages and is available on mobile apps. The free version of this app like Grammarly includes a 100-word limit on each of its writing reports. Also, you can't check grammar for up to five different writing styles. With the premium subscription, you can add up to five writing styles and analyze grammar for up to 500 words at a time. Also, you can check for spelling and plagiarism.
3. Writefull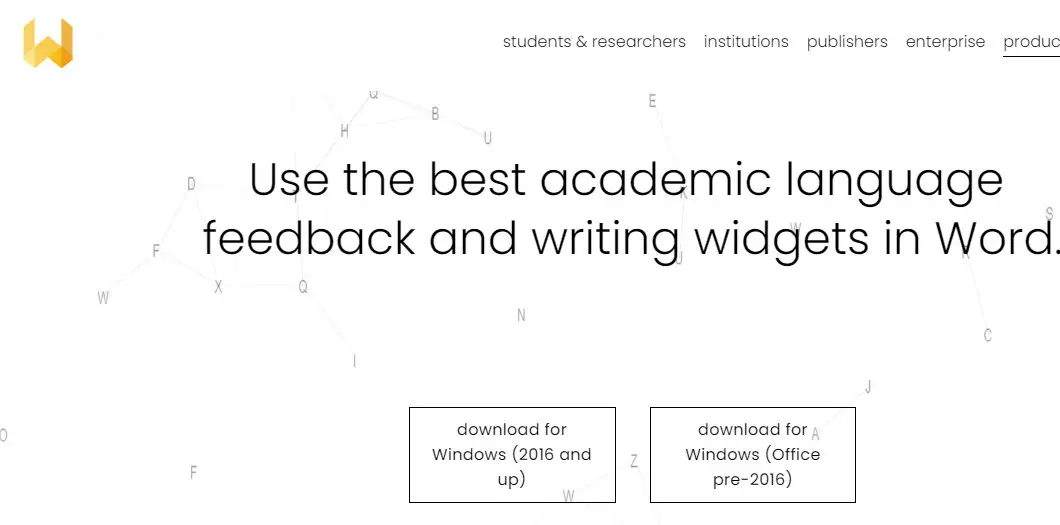 Writefull is one of the free apps like grammarly that is available for academics only. When someone writes for you, you might as well make it authentic. Writefull analyzes your writing and produces suggested sentences of academic English in your writing style. You can get it for free for personal use, but if you are an institution you need to buy the subscription plan. (As of May 2019, Writefull does not have LaTeX integration). There's limited functionality to ensure its academic focus but at the price of $19.99 per annual.
4. ProWritingAid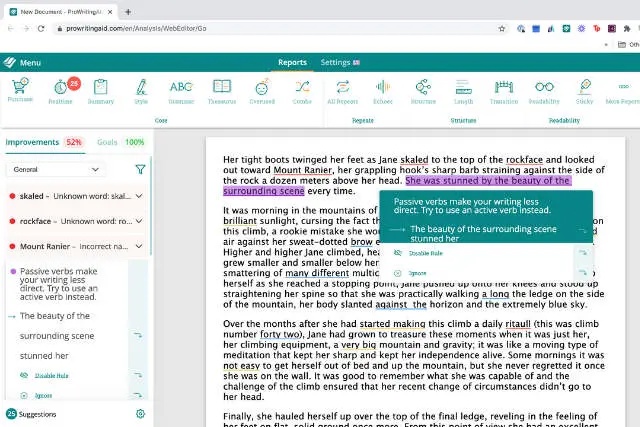 ProwritingAid is an online grammar checker that is widely favoured by both bloggers and writers. The website offers a free version that includes about 10,000 characters per text, as well as a premium version that includes unlimited characters. In addition to the free version, the website also offers a free add-on that helps users identify grammar errors. ProwritingAid is a reputable website and has been trusted by many bloggers and writers. The website is also available in various languages, including English, Spanish, French, German, Italian, Dutch, Portuguese, and Polish.
5. Linguix
Linguix is one of the top Grammarly alternatives when your primary concern is the price. It allows you to check grammar, readability and plagiarism related issues. This feature-rich tool is available in both free and premium versions. It provides a detailed report of all grammar errors and a readability analysis, allowing you to test how easy it is to read and understand your draft. It provides a thesaurus for word suggestions just like other apps like grammarly.
6. WhiteSmoke
WhiteSmoke is one of the best Grammarly alternatives that provide contextual suggestions for writing. It is a reliable writing assistant which provides the best suggestions and recommendations in real-time.
It helps you to write better and faster with this online writing assistant and is compatible with all of your favourite platforms.
You can check the grammar of your writing and get ideas for its improvement. The tool provides a plagiarism detector which provides suggestions to avoid plagiarism.
7. Slick Write
Slick Write shows grammar errors in your writing, and you can use a number of features and options, like grammar suggestions or a thesaurus and a dictionary to help fix what you write.
This is one of the Grammarly alternatives that offers several integrated options. When you pick a word, a popup appears at the bottom from which you can locate associate terms, and the synonyms or the dictionary explanation.
8. Outwrite
Outwrite is an online writer's assistant company that makes spelling suggestions and helps to improve your writing. Nick Hough and Craig Sketchley launched Outwrite in 2015 and now today, they have over one million followers around the world. Their product Outwrite allows the writer to check his/her work for duplicate content so you can check the revisions for grammatical and spelling errors.
9. 1Checker
1Checker is an online grammar checker designed by a team of language educators. It supports the British, American and Canadian English languages and is also available in French. It has a clean, straightforward interface. You can simply add a document or paste an URL. 1Checker checks grammar, spelling and style errors. It also highlights some basic punctuation and formatting issues. You can easily add your own words to the dictionary. 1Checker is useful for native speakers of English who are learning the language. I've used this tool for writing assignments and exams. I found 1Checker to be a very basic tool, but it's very easy to use. It also has a handy word prediction tool.
10. PaperRater
PaperRater is a cloud-based software that works on Windows, Mac, iOS and Android. This tool is designed to help writers and copywriters improve their writing quality. PaperRater is great for those who have a lot of writing to do and want a tool that's easy to use but also gives them detailed feedback. PaperRater is easy to use. After you submit text, you will see suggestions and a score for each word. You can then select a score and compare it to the word's context. You can also select a word for an in-depth review. This tool also includes a plagiarism checker. You can check the text for plagiarism from within the application. You will be notified if there is any plagiarism in the text.
11. Scribendi
Scribendi is a new service that provides grammar editing for all content levels and can handle up to 10,000 words per day. In addition to grammar correction, the Scribendi online editing service provides valuable tips and additional resources. With Scribendi.com, you will receive detailed feedback on your writing. You can receive detailed feedback on grammar, spelling, punctuation, and formatting issues.
12. Online Correction
Online Correction is one of the free websites like grammarly that is designed to assist in correcting many errors in any text. If the site is not free then it supports the whole tool by providing an overview, with a focus on spelling, and other grammatical mistakes. Proofreading any text while using this tool is easy as it provides a simple and clear menu and is fast to access.
13. Reverso
Reverso is a free online translation tool that supports over 40 languages. It is a good solution for those who want to check the language-based grammar checker in English. This tool works for you when you are writing in your native language.
Reverso provides accurate translations, so you don't need to spend time translating. It also supports the English grammar checker.
Conclusion
Apps like Grammarly are an excellent way to improve your writing skills. They can help you catch errors that you might otherwise miss, and they can give you valuable feedback on your writing. The good news is that there are many helpful websites like Grammarly that are completely free to use. So if you're looking to improve your writing, be sure to check out some of the lists above.

Dhare is a popular blogger and also runs a boutique business. He has a lot of years of experience, so he knows a lot about fashion in general. So, he is sharing his information and technical stuff in this diary.