Are you presently using ccleaner on your devices, but you want more tweaking on your PC. If so, here are the 15 best free CCleaner Alternatives to try on your Windows devices.
What is CCleaner?
It is a free PC optimization tool that helps users clean their computers of junk files and temporary data.
Why are there alternatives to CCleaner?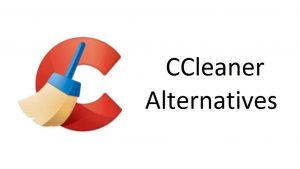 There are many reasons why someone might want to look for an alternative to CCleaner. Maybe they are not happy with the performance of it, or they are looking for a more comprehensive PC optimization tool.
15 Best Free CCleaner Alternatives
As one of the most popular PC optimization tools, CCleaner has gained a large following among computer users. While it is a reliable and effective program, there are other options available that offer similar or even better features. Here are 15 of the best free CCleaner alternatives.
1. Avast Cleanup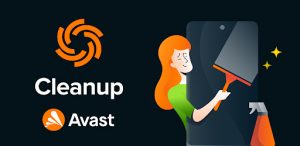 Avast Cleanup is a powerful PC optimizer from the well-known security company Avast. It comes with a range of features to clean up your system, including junk file removal, registry cleaning, and performance tweaks. As well as being free to download and use, Avast Cleanup is also lightweight and easy to use.
2. SlimCleaner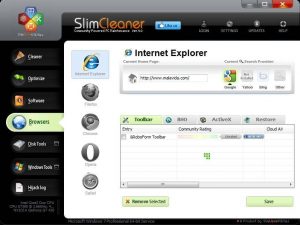 SlimCleaner is another excellent ccleaner alternative with all-in-one PC optimization tool that offers a good balance of features and ease of use. As well as being able to clean your system junk and perform registry repairs, SlimCleaner can also help improve your system performance by disabling unnecessary start-up programs and services.
3. Wise Care 365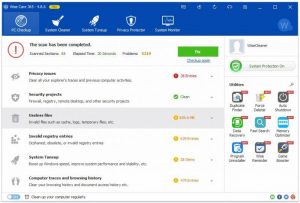 Wise Care 365 is another comprehensive PC optimization tool that offers a wide range of features for cleaning up your system and improving its performance. In addition to offering junk file removal and registry cleaning, Wise Care 365 can also optimize your computer's memory usage and startup speed. The interface may be slightly overwhelming at first but it is still easy enough to use just like other free CCleaner alternatives.
4. IObit Advanced SystemCare
If you want to clean up your computer and make it run faster, IObit Advanced SystemCare is a great tool. It has a lot of features that can help. As a bonus, it can speed up your computer's startup and minimise its memory use by deleting unnecessary files. The interface may be slightly overwhelming but it is still easy enough to use.
5. Glary Utilities
With a vast range of capabilities, Glary Utilities is one of the most popular PC optimization tools on the market today. Apart from eliminating useless files and clearing the registry, it might assist in optimising your computer's memory utilisation and startup time. The interface is easy to use and the program is very effective at freeing up space on your hard drive and boosting performance."
6. AVG PC Tuneup
AVG PC Tuneup is another ccleaner alternative tool designed to help you keep your PC running at its best.
The program offers a variety of features that can be used to improve your PC's performance. These tasks include removing garbage files and inactive programmes, correcting registry issues, and tweaking your system's settings for improved performance.
AVG PC Tuneup can also help you free up space on your hard drive by removing unused programs and files. It can also defragment your hard drive to help improve speed and performance.
7. CleanMaster PC
CleanMaster PC is an effective and easy-to-use PC optimization tool that can help you clean up your computer in just a few clicks. With it, you can remove junk files, temporary files, old browser cache files & cookies and other unwanted programs from your computer with ease.
8. Ace Utilities
Ace Utilities is a suite of tools to optimize your PC. It includes a registry cleaner, disk cleaner, start-up manager, and more. With Ace Utilities, you can remove junk files from your system and improve its performance.
The registry cleaner tool can fix errors in your Windows Registry and improve your computer's stability. The disk cleaner tool can free up space on your hard drive by deleting temporary files and other unnecessary data. The start-up manager tool can help you improve your computer's startup time by managing which programs run at startup.
9. System Ninja
System Ninja is a powerful system cleaner for Windows. It can help you to clean out junk files, optimize your system performance, disable unneeded startup programs, manage installed fonts, even repair registry problems and remove malware.
One of the best things about System Ninja is that it can be used to target specific areas of your system that need cleaning, or you can choose to run a full system scan. Either way, you're sure to see an improvement in your system's speed and overall stability.
10. Ashampoo WinOptimizer
Ashampoo WinOptimizer is a comprehensive PC optimization and maintenance tool. It offers a one-click solution to clean, repair and optimize your computer. Ashampoo WinOptimizer can also help you free up disk space, protect your privacy and improve your system's performance.
11. CleanMyPC
CleanMyPC is really easy to use. Just download and install it, then run it and let it do its thing. It will scan your entire system for junk files and temporary files that can be safely deleted, then prompt you to delete them. Additionally, you can configure CleanMyPC to run automatically each time your computer boots, so you'll never have to focus on keeping your PC clean anymore.
In addition to being easy to use, CleanMyPC also comes with some great features that make it even more useful. For example, you can choose to have CleanMyPC ignore certain types of files when scanning for junk files. This means that if you have any important data or settings stored in those files, they won't be accidentally deleted by CleanMyPC. You can also set up CleanMyPC to create a restore point before deleting any junk files, so if anything does go wrong, you can easily revert back to the way things were before.
12. System Mechanic
Your computer can fail for a variety of reasons. If it's not running as smoothly as it should be, or if you're constantly getting error messages, it might be time to try a system mechanic program. This type of software can help identify and fix issues with your operating system, hard drive, and other components.
When choosing a System Mechanic program, you'll want to consider features like automated maintenance tasks, disk cleaning and optimization tools, backup options, and security features. Some programs also include extras like PC optimization advice and tips on improving your internet speed.
Once you've selected a program, follow the instructions to install it on your computer. Once it's up and running, run a scan to see what issues need to be fixed. Depending on the program, you might be able to fix some problems yourself with just a few clicks. For more complex issues, you can usually schedule an appointment with a technician who can remotely access your computer and make the necessary repairs.
13. Puran Utilities
There is a free tool called Puran Utilities that can help you keep your computer running smoothly and make it run faster. It can fix common PC problems, improve your system's performance, and help you free up space on your hard drive.
Puran Utilities can help you clean up your PC's registry, defragment your hard drive, and remove junk files from your system. It can also help you manage your startup programs, uninstall unwanted programs, and create system restore points. Plus, Puran Utilities includes a powerful disk repair tool that can fix common errors on your hard drive.
If you're looking for a comprehensive PC maintenance and optimization tool, Puran Utilities is a great option. It's easy to use and it's completely free just as other free alternatives to CCleaner software.
14. BleachBit
BleachBit is a free and open-source disk space cleaner, privacy manager, and computer system optimizer. It removes unnecessary files from a system to free up disk space, as well as Clementine, Pidgin, VLC media player, and more. Furthermore, it provides options to clear cache, cookies, history, logs, temporary files, and break down persistent files on major browsers such as Firefox and Google Chrome. Finally BleachBit offers system optimization by allowing the user to shred unused blocks in order to improve performance.
15. WinUtilities Pro
WinUtilities Pro is an all-in-one system utility that offers a one-stop solution for PC performance optimization. It comes with a comprehensive suite of tools to clean up, speed up, and repair your computer.
This CCleaner alternative can help you optimize your computer's performance by cleaning up junk files, repairing registry errors, and freeing up disk space. It also offers features to improve your computer's speed and stability. And is a great choice for both beginners and advanced users who want to keep their computers running at peak performance. With its easy-to-use interface and powerful tools, WinUtilities Pro is the ultimate all-in-one solution for optimizing your PC.
FAQs On Alternative to CCleaner
How does CCleaner work?
It works by scanning your computer for junk files and temporary data, and then deleting these files to free up space on your hard drive. The program also includes a number of other features to help improve your PC's performance, such as registry cleaning and startup speed optimization.
Are CCleaner alternatives safe to use?
Yes, alternatives to CCleaner are safe to use. The majority of the programmes were created by a respectable company. However, as with any software program, it is always best to exercise caution when downloading and installing any new software onto your system."
What are the differences between CCleaner and its alternatives?
Each of the alternatives to CCleaner has its own unique features and benefits. For example, Advanced SystemCare offers a one-click solution to clean and optimize your PC, while IObit Advanced SystemCare provides a more comprehensive suite of tools to help you optimize your PC.
Handpicked content for you
Conclusion
Check out the alternatives to CCleaner if you don't like CCleaner or want more of a PC optimization tool.

Dhare is a popular blogger and also runs a boutique business. He has a lot of years of experience, so he knows a lot about fashion in general. So, he is sharing his information and technical stuff in this diary.