Have you been yearning to create your own avatar? Or you are searching for the best site you can use to generate an avatar for yourself. Stay tuned! This content is specifically coined to give answers to your quests
In this article, we are going to share with you some sites you can use whenever you want to create an avatar. Probably, you might be asking, "what is Avatar?"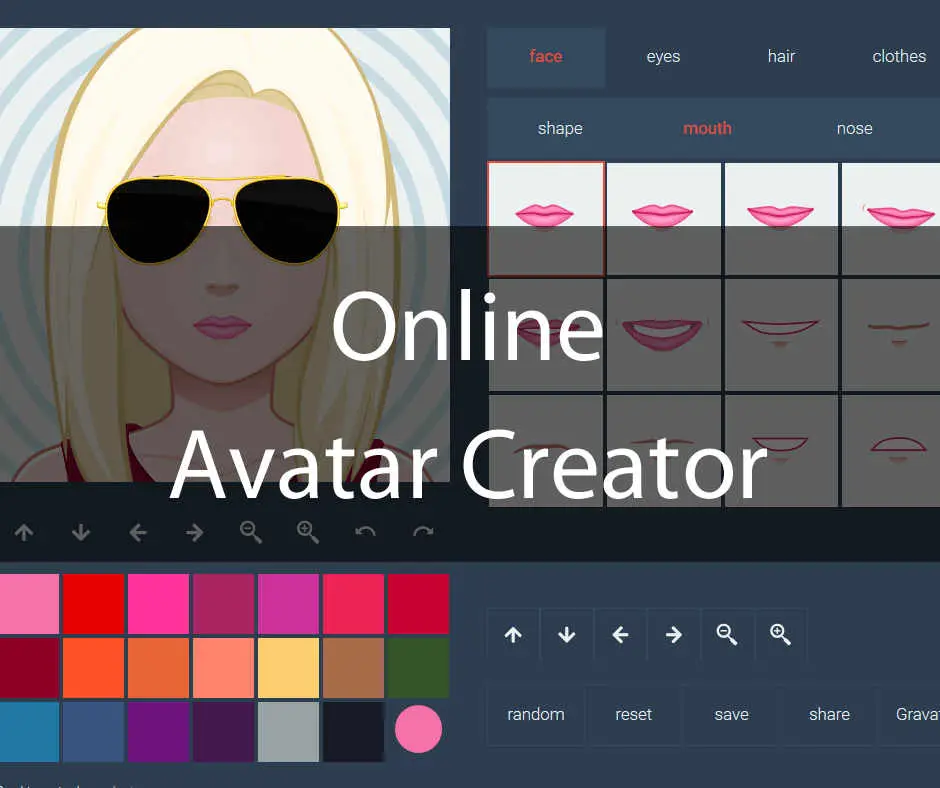 What is Online Avatar Creator Site?
Basically, Avatars are cartoons or vectors created with the aid of software such as Photoshop, CorelDraw, and the likes. Currently, Avatars have popularly been used as profile pictures indifferent social platforms, and it is also being used as a character in a game.
Therefore, creating avatar requires special skill in Photoshop or CorelDraw. Meanwhile, not all of us are endowed when it comes to graphics design or graphics content.
For this reason above, there are some sites that you can explore for free which will help you in creating the best avatar for yourself.
This content will give you an insight into some sites you can check to create your own avatar online for free. With most of the Avatar generator sites that will be discussed here, you will be able to change your pictures to Amines, Cartoons, Manga, Sketch, and the likes.
Top 15 Free Avatar Creator Websites To Create Your Own Avatar
1. Mango Animate Character Maker
Mango Animate Character Maker is another popular software people are using in the creation of any animated character. One of the features that make Mango Animate Character Maker different from other online avatar creator tools is that it gives you access to pre-design animated characters. With this, you will be able to select and practice very well though it cost $139 for lifetime access.
When you want to design on this software, just import your PNG file into this software and start customizing your character by adding the bones, applying dynamic animations, and editing posts.
2. Avatarmaker
If you are so curious about creating your game characters, you can always visit Avatarmaker's official website and it's free. The structure of the name of this site showcase that it's primarily meant for creating avatar online.
This free avatar maker platform gives you access to create your own avatar online. It also has varieties of features you can use while creating your character. Some of the features include colour, cloth, hair, and many more.
AvaterMaker is a super tool with a very simple interface and is easy to use.
You may be asking "how to make Avatars online?. It is very simple. All you need to do is visit the Avatarmaker site, select the gender you wish to create (whether male or female), and customize your avatar for free. After this, make sure you download it and save it on your device.
3. Kartunix
Kartunix is another best free avatar maker site you can use to easily create your own avatar without expert skill. This site is very popular for its simple interface which is very easy to navigate.
You can create an avatar here on this platform without having any skill relating to graphics design.
Some of the best features embedded in this site are cute anime, cool cartoons, emo, full-body avatars, and so on
4. Avataaars Generator
Avataaars Generator is another spectacular website you can use to create and customize cartoon characters.
Avataaars Generator is a special avatar creation tool that helps you (most especially the beginners) to easily generate cartoon characters in a very simplest way. This site is designed with a perfect interface and allows you to customize unique avatars with just drag and drop.
5. Anichara
Anichara is another best site you can visit if you want to create avatar online. Anichara is among the best online avatar Creators designed with many features. You can use this site to create an amazing and unique profile picture for yourself.
Some of the distinct features and tools of Anichara include Portrait Maker tool, Anime Avatar Maker tool, Dress up, Baby Cartoon Character maker, Anime Pretty Girl maker and so on.
Not only this, Anichara can also be used to create and customize avatars for your social media platforms.
6. Cartoonize
Cartoonize is another best paid & free online avatar creator site you can explore whenever you want to create your own avatar. On this site, it is quite simple for you to 'cartoonize' your picture i.e turn your picture in cartoon character as your choice.
Cartoonize is popular for its free services offered to its users. You can simply make your favourite cartoon characters without paying a dime.
7. Doll Divine
When you are eager to search online for a free avatar maker to create a wonderful avatar for yourself, I'll recommend you try Doll Divine.
It is a special tool designed explicitly for creating avatars. All you need is to write a perfect description of yourself, then press the button to bring out your character of yourself.
Doll Divine is a Greek tool with many features.
8. Befunky
Sincerely, the Befunky site is meant for professionals who already have full background knowledge of graphics design. We only add it to our list due to the fact that it is also a free avatar creator site, though it's not totally free.
With different practices, you can also become a master of the site and start creating tons of cartoon characters for yourself.
9. SUPERHEROTAR
Superherotar is another platform that allows you to create your own superhero avatar. If you're a diehard fan of marvel and you want to create a marvel superhero avatar of your own, then Superherotar is the best tool for you.
Superherotar is user-friendly too, which is very easy to use and has a simple interface. You can create your own avatar in under some minutes.
10. Freepik
Another tool we are going to recommend for creating avatars online is Freepik. It is another free tool and one of the best tools for customizing an avatar.
On Freepik, you will have access to tons of free characters available for you to use. Meanwhile, it is advisable that you go for this tool when you have a little background knowledge of graphics design.
11. Marvelhq
Marvelhq is also one of the best sites you can use to create marvel characters online. Through this site, you can bring avatars out of your best marvel characters such as Iron man, Ghost-Spider, Spiderman, Flash, and so on.
Marvelhq is absolutely free and has a simple interface.
12. Face Your Manga
Do you want to create a fantastic avatar for free online? Face Your Manga is another cool tool you can try to customize manga face characters.
Face Your Manga is a super tool. It is popular for its distinct features and the free services it offers its users.
Click on the link above to visit their official sites and start making your favourite avatars for free.
13. KusoCartoon
Suppose you are looking forward to creating simple cartoon characters. I will recommend you try KusoCartoon today.
Trust me. The site is a very fast, simple and fun site you can explore. It offers you absolutely free services and charges nothing for customizing your characters. It has different features such as body types, colours and many more.
Check the site by clicking on the link provided above.
14. Picrew
Picrew is another excellent avatar creator site that is accessible for making the best amine for yourself.
Not only this, this site allows you to create a unique story about yourself and share it online.
It is designed with a simple interface, and you can customize it as far as you wish, even if you are a layman.
15. Character Creator
This is the last site on our selection of best sites to create avatars online for free.
The name says it all. Character Creator is another special site primarily designed for creating avatar online.
If you already know Picrew and how to use it, this site is simply an alternative site to Picrew cox; they both share the same features.
As usual, Character Creator is a free site just as those discussed above. It has many features you can customize your character. You can also design accessories such as glasses, necklaces, clothes and lots more.
FAQ
Why Are Avatars Popular?
Avatars are popular for different reasons. For example, it is popularly used among gamers to create their game characters. Another reason is that most social media users are now using it to make profile pics.
What is an avatar in social media?
Avatars on social media are the common profile pictures used by many social media users to represent their real humans. They are just characters made from tools discussed above
Conclusion
If you want to start creating your own character online, just try any of those free avatar maker sites discussed above and follow the process in the description.

Dhare is a popular blogger and also runs a boutique business. He has a lot of years of experience, so he knows a lot about fashion in general. So, he is sharing his information and technical stuff in this diary.