Are you tired of searching online for the best Airbnb competitors that will meet your needs? If so, we are going to list out 13 best Airbnb alternatives to use when going on vacation.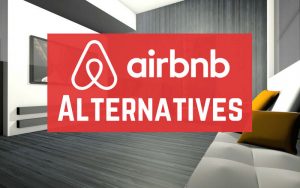 Since 2008, Airbnb remains one of the best online marketplaces for renting properties across the world. And it provides connections between people who want to rent out homes with those looking for where to stay in a particular location.
Airbnb gives people the opportunity to earn some money from their personal properties. At the same time, they proffer solutions to issues of accommodation for guests in a new location especially during vacation.
Although, it offers you tons of rental properties for you to choose from (but still lack some features). In recent time, people are searching for other Airbnb competitors that are cheaper.
This article is specially coined to address the quests of many people searching for other websites like Airbnb to rent properties online.
In this article, I have provided top 13 best websites like Airbnb. All the sites similar to Airbnb on our list here are selected based on recommendations and quality services they render to their users.
Top 13 Alternatives to Airbnb for Vacation Rental

The first Airbnb alternatives on our list is VRBO. Vacation Rentals By Owner (VRBO) is actually among the family of HomeAway websites on the internet.
It is among the leading websites like Airbnb which largely focuses on un-hosted rentals. This literally means that you'll acquire the whole place to yourself.
There is no doubt that you'll find what you're searching for on VRBO rentals because it has over 2.5 million properties across 205 countries.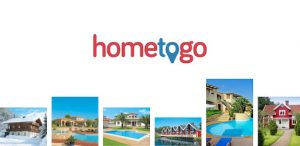 Since 2014, HomeToGo has become a popular online rental.
Name any county in the world, HomeToGo has offers and properties there.
This is one of the best apps like Airbnb. HomeToGo is one of the largest and best search engines on anything related to vacation rentals.
This online rental platform has up to 18 million offers in different parts of the world
Trust me, HomeToGo is a perfect Airbnb alternatives.
Homestay and Airbnb shares some features in common. This is why Homestay's online rental platform is regarded as one of the companies like airbnb.
Homestay gives you access to stay in their own home instead of offering just rooms and vacation rentals.
The most interesting part about Homestay is that their charges are very reasonable compared to other online rentals.
Behomm is among the Airbnb alternatives website. This site is globally available for those who love travelling around the world.
Another special and unique feature of this renting platform is that it can create connections between two owners of properties.
With this, you can stay at someone's home for free and others stay at yours too.
You can check on their website to know more about the different services they offer.
This platform is one of the strongest Airbnb competitors. HomeAway has thousands of users around the world rendering high and quality services to its users.
HomeAway offers tons of properties rentals even from the lakeside to a quirky apartment.
Till this moment, HomeAway is regarded as one of the best sites like Airbnb. You can actually book HomeAway properties online without waiting for any confirmation from the host.
On the level of price and charges, HomeAway charges just 6% to 12% on their service. Compare to Airbnb which charges 20% on any other service.
Kid&Coe is a very rare website similar to Airbnb but our list will not be perfect if we fail to mention this online renting firm.
Kid&Coe is a very famous and exclusive property rental with over 1050 properties. It is a special company known for giving the best vacation packages to people, especially family.
It is very important to stress that Kid&Coe remains one of the top best vacation rentals in the world. What is so special about these sites like Airbnb is that they have different selections. The sections are very good for children, especially during the holidays.
Without any doubt, Couchsurfing is a perfect Airbnb competitors. This platform has always been recommended by many people around the world.
Couchsurfing has thousands of people putting in for their renting services. This is for the fact that you can call on Couchsurfing even when you are on a tight budget.
Again, this platform allows different local hosts to make their abode available for travellers to have their stay for free.
9Flats has fully developed as the perfect site like Airbnb. Normally, this online property rental was formally designed as a European Airbnb alternative.
Nowadays, 9flats has earned different recognition throughout the world as the best website that gives the best vacation rentals services around the world.
It should be noted that most of the 9flats' listings are majorly hosted by the owners of the properties.
It just looks similar to Airbnb, OneFineStay renders luxury services with over 200 destinations around the world.
OneFineStay offers different private abodes and villas to whoever wishes to spend a luxury and superb vacation.
They always ensure the best stay and conveniences of their users through a perfect listing which is done through handpicked, described and at the same time photographed.
Among all the travel communities on the internet, Travel advisor has the largest audience which makes it to be globally recognized.
In recent times, Travel Advisor designed its own platform operating that looks similar to Airbnb. Currently, the website has approximately 1 million properties around the world.
Trip Advisor Vacation Rentals aims at offering their guest a serene home that is full of different amenities that will be suitable for the people to stay.
This platform has a very strong connection between the rentals and the community so as to communicate any information related to tours.
This is another vacation rental app like Airbnb. Vacasa is known for the special handling of bookings from their customers from the beginning to the end.
They always make sure that they clear all the rentals that are booked and always ensure to give the best services to their audience.
Vacasa has almost 25,100 homes in some special destinations such as Volotado, Montana, Oregon, New England Florida and so on. You can contact Vacasa any time of your choice.
Wimdu is another spectacular website like Airbnb. This platform has up to 350, 200 vacation properties available.
Wimdu is a perfect Airbnb alternatives you should try today and see the difference.
Although the platform has most of its users from Europe, never the less, it still has listings that are equally spread across 152 countries.
Mention Turnkey when you talk about luxury alternatives. This is actually the last on our list of Airbnb alternatives.
TurnKey is a unique online properties rentals. They give special services on vacation rentals with beautiful and exclusive hotels.
TurnKey has tons of properties in over 50 locations in the United States which makes the online firm serve their customers better.
The prices charge on their services are worth the unique and exclusive services they give. TurnKey customer care is always available and can be reached 24/7. You can ask questions, make bookings, and make an enquiry about their platform and services.
Handpicked content for you
Conclusion
I believe the content coined above has given you the best options and alternatives to Airbnb. You can however explore any of the online property rentals above.

Dhare is a popular blogger and also runs a boutique business. He has a lot of years of experience, so he knows a lot about fashion in general. So, he is sharing his information and technical stuff in this diary.